A BREAKTHROUGH IN EMBEDDED APPLICATIONS
At just 100 x 87 mm, Jetson AGX Xavier offers big workstation performance at 1/10 the size of a workstation. This makes it ideal for autonomous machines like delivery and logistics robots, factory systems, and large industrial UAVs.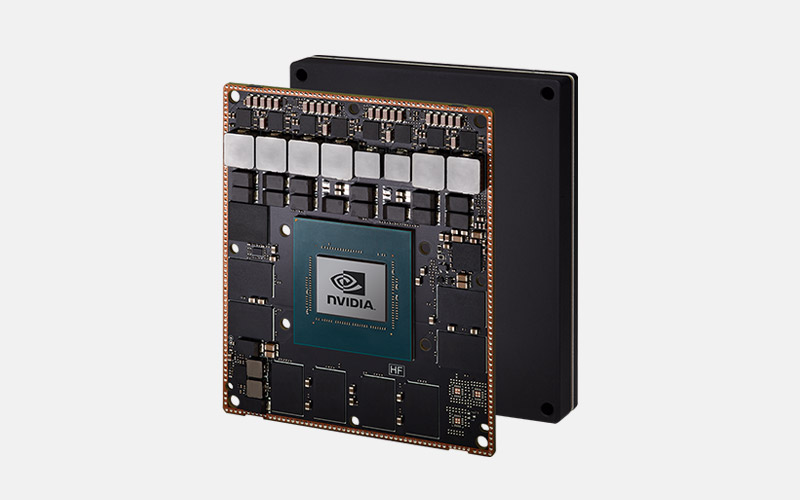 TAKING PERFORMANCE TO THE EDGE
As the world's first computer designed specifically for autonomous machines, Jetson AGX Xavier has the performance to handle the visual odometry, sensor fusion, localization and mapping, obstacle detection, and path-planning algorithms that are critical to next-generation robots. Get GPU workstation-class performance with up to 32 TOPS of peak compute and 750 Gbps of high-speed I/O in a compact form factor.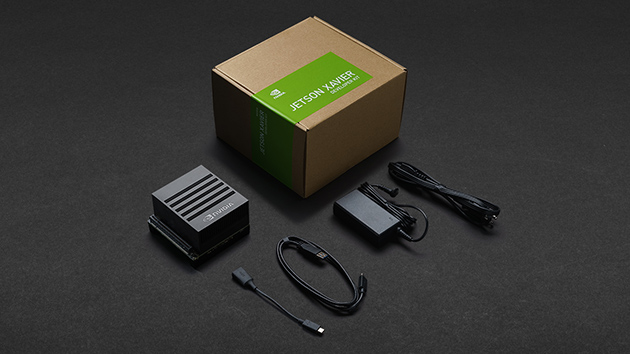 THE POWER OF FLEXIBILITY
The Jetson AGX Xavier series provides the highest level of performance for autonomous machines in a power efficient system. Jetson AGX Xavier ships with configurable power profiles preset for 10W, 15W, and 30W, and Jetson AGX Xavier Industrial ships with profiles preset for 20W and 40W. These power profiles are switchable at runtime, and can be customized to your specific application needs.
A JETSON AGX XAVIER FOR ANY APPLICATION
The Jetson AGX Xavier series of modules delivers up to 32 TOPS of AI performance, and NVIDIA's rich set of AI tools and workflows lets developers train and deploy neural networks quickly.
Operational and Reliability Specifications